3 February 2004   0 comments   Misc. links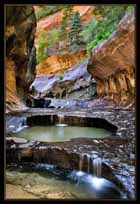 If you've never heard of photo.net then you're probably new to Internet surfing or you hate photography. This site is what internet is all about. Lots of people meet to share their digital content and discuss photography.
It's been a while since I last visited so I did not even know about the Photograph of the Week Gallery section. It's really worth checking out.
It's even got a large section on Sweden I guess this is created by many people but I recognise many photos by the web development guru Philip Greenspun
Previous:

S21: The Khmer Rouge Killing Machine 2 February 2004

Next:

PayPalSucks.com, can't be good for PayPal 4 February 2004
Related by category:
Related by keyword:

The 5 most spectacular photos of 2003 8 April 2004
Insect photography 24 August 2005
Time Machine Ballistics 24 October 2004