URL: https://support.mozilla.org/en-US/kb/tracking-protection
When I read Swedish news I usually open DN.se. At least I used to. Opening it used to feel like an "investment". It takes too long to load and it makes the browser all janky because of the weight of all ad videos and whatnot.
With Tracking Protection, which is built in to recent versions of Firefox, all of those load speed concerns goes away pretty much.
Without Tracking Protection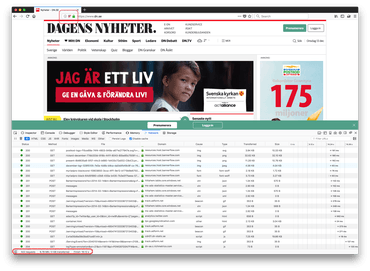 322 requests
8.78MB transferred
16.12s to finish fully loading
With Tracking Protection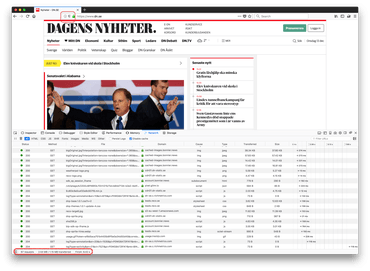 67 requests
1.15MB transferred
8.42s to finish fully loading
I've blogged about this before but I'm just so excited I felt like repeating it. With Tracking Protection now enabled it actually feels fun to open heavy-on-ads news sites again. Perhaps even worth paying for.
Related posts
Previous:

How's My WiFi? December 8, 2017 MacOSX, Node, JavaScript

Next:

Msgpack vs JSON (with gzip) December 19, 2017 Python, Web development
Related by category:
Related by keyword: