11 December 2005 2 comments Misc. links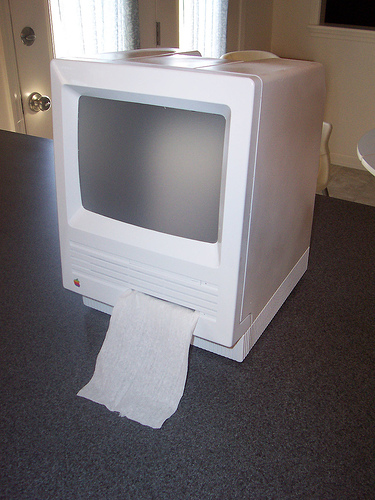 Is this geeky, trendy or just practical?
I don't really need a toilet paper holder but we do need a spice rack/shelve in the kitchen and I have an old medium towered PC box that one might turn into something. Perhaps a rectangular flower pot?