26 October 2003   0 comments   Misc. links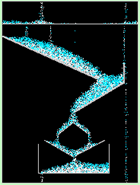 Yet another useful but impressive java applet. Their website is shit and my browser reminds me I need Japanese language support (which you actually don't need unless you can read Japanese).
I like the Default and the stream
Note that you'll need to have Java support in your browser.
Previous:

Search Inside the Book 25 October 2003

Next:

One hot ear 28 October 2003
Related by category:
Related by keyword: