URL: http://www.webdesignpractices.com/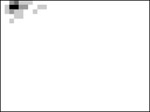 Web Design Practices summarises what the "standard" conventions are on web design.
I find that my site almost always is like the most common way of doing web design.
All my web design principles I have learnt from the book Don't make me think by Steve Krug And to avoid thinking you follow the standards.
Related posts
Previous:

Loadtesting this site and compare with static Apache October 15, 2003 This site

Next:

Who's who in the 'axis of evil' October 15, 2003 Politics
Related by category:
Related by keyword:

The problem with CSS December 21, 2004