11 August 2005   1 comment   Music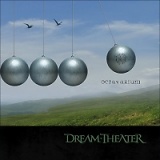 My latest CD I bought in a real shop was Ocatavarium by Dream Theater. It's fantastic! If you like crystal clear heavy metal with an impeccable musical production, then this is for you. Unlike the previous album, Train of Thought, this one is much lighter and even more accessible for non-death metal lovers. Some of the tunes remind me a bit about Muse's latest album Absolution but that's ok.
My favorite song is still Panic Attack but the second half of the song Octavarium is just absolutely marvelous! If you appreciate genuinely good music that will last for years to come, get this album too.
Previous:

Button tag in bloody Internet Explorer 9 August 2005

Next:

Ricardo Semler's Semco English website 14 August 2005
Related by category:
Related by keyword:

Hellsongs 14 January 2009