URL: http://www.filmsite.org/50bestdeaths2.html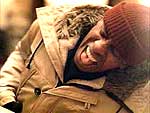 An incredibly entertaining little site where they list all the best death scenes in movies of all times. From the website:
"Total Film Magazine (in the UK), in their July 2004 issue, provided an article on the 50 Greatest Movie Deaths throughout cinematic history. Their results below, based on a non-scientific poll taken from interviews with film critics, listed the 50 most highly-rated death scenes."
I must admit that they're all pretty good. Some films I haven't even seen. Personally I think the number 2 should have been number 1.
Related posts
Previous:

Google Video (beta) January 26, 2005 Misc. links

Next:

"Snowy Tribute to Calvin & Hobbes" January 30, 2005 Misc. links
Related by category:
Related by keyword:

Head-to-head movie voting March 31, 2009