URL: http://my-symbian.com/uiq/intro_p900.php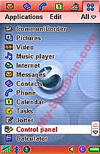 Have a look at the very detailed review of the new Sony Ericsson"
The geek within me says I want one. The human within me says I wouldn't use it if I had it.
Actually, the reason I never used my otherwise lovely iPAQ was that it was too big to carry in a jeans pocket. Having the features of a handheld PIM would be nice if it'd fit in my pocket, which sadly the P900 still doesn't. I'll keep waiting.
Related posts
Previous:

Systembolaget under pressure October 21, 2003

Next:

Kill Bill vol. 1 October 23, 2003 Film
Related by category: