Rummaging through an old box I found an old digital camera I bought in 2008, the Panasonic Lumix DMC-LX3. It was hot stuff when it came out and I loved it. So much lighter and smaller than my previous Nikon DSLR behemoth.
But how does this 7 year old camera compare to my iPhone 5S?? Without any scientific rigor I went to the park and took one picture with each "camera" (the iPhone is not really a camera, it just has a (good) camera).
Note! The thumbnails shown below are heavily optimized for web use. You have to click to see the original.
Here are the pictures taken with the Lumix: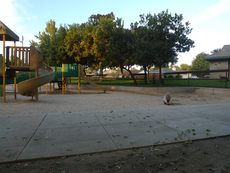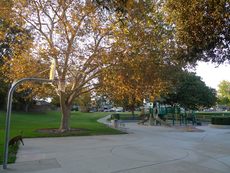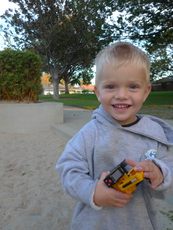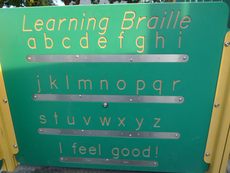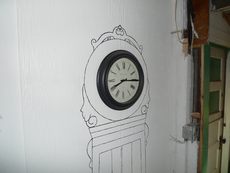 And here are the pictures taken with the iPhone 5S: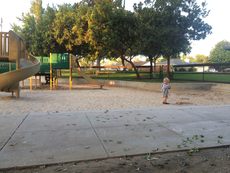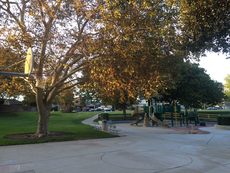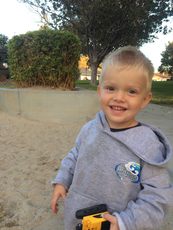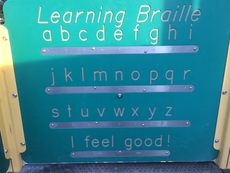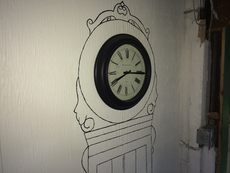 To compare, the best thing you can do is to open one of each so to say in separate tabs, or download, and zoom in and stare it down.
The total pixel area across all 5 images is about the same. The iPhone 5S pictures are slightly smaller in terms of dimension. The Lumix pictures are all 3,648x2,736 pixels. The iPhone 5S pictures are 3,264x2,448 pixels.
The 5 Lumix pictures weigh 19.1Mb and the iPhone 5S pictures weigh 11.6Mb.
Observations
The color on the Braille sign, the 4th one, is significantly different. I can't tell or remember which one is "right".
The last one, of the wall clock in my garage, was taken with flash on both. Interestingly, with the iPhone 5S, the picture was actually better without flash.
The iPhone 5S pictures adds a yellowish glow which feels artificial but looks quite nice and warm.
In conclusion
I don't know which is better. The Lumix weighs more and is bigger volume than the iPhone and it doesn't have a web browser, GPS or WiFi. So if the pictures are about the same, the iPhone wins.
What do you think? If we ignore the practical aspect of carrying the Lumix, which pictures do you prefer?
Related posts
Previous:

ElasticSearch, snowball analyzer and stop words September 25, 2015 Python

Next:

Using Lovefield as an AJAX proxy maybe September 30, 2015 Web development, JavaScript
Related by category:
Related by keyword: