The end of the world, a scenario
05 November 2003 17 comments Politics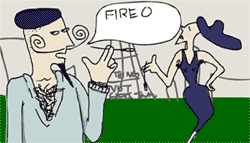 This is a really funny Flash animation which reminds me of Stanley Kubrick's Dr. Strangelove but more fun and in colour.
Be patient though the flash animation is about 3.6Mb to download. I thinks it's worth it.